We're With You Every Step of The Way
In today's business environment, one of increased customer expectations and demand for faster delivery, companies know that delivering as promised is the key to success. One of the toughest challenges you face is aligning your promise to deliver with the capabilities of your operations. As your Partner for Success, Material Handling Solutions provides turnkey solutions for Design, Project Management and Conveyor Equipment Installation.
Turnkey solutions from
design to Conveyor Equipment Implementation
As your Partner for Success, Material Handling Solutions helps you keep the promises you make to your customers through turnkey solutions that include Design, Project Management and Installation. Our experienced staff works directly with your team to develop solutions that will efficiently move your product from production to its final destination. With our knowledge of leading material handling equipment manufacturers, we are able to create the best solution for your facility:
Dedicated end of line stacking systems
Pick Modules & Structural Implementation
Can and bottle conveyor systems
Material Delivery systems
Conveyor Equipment Installation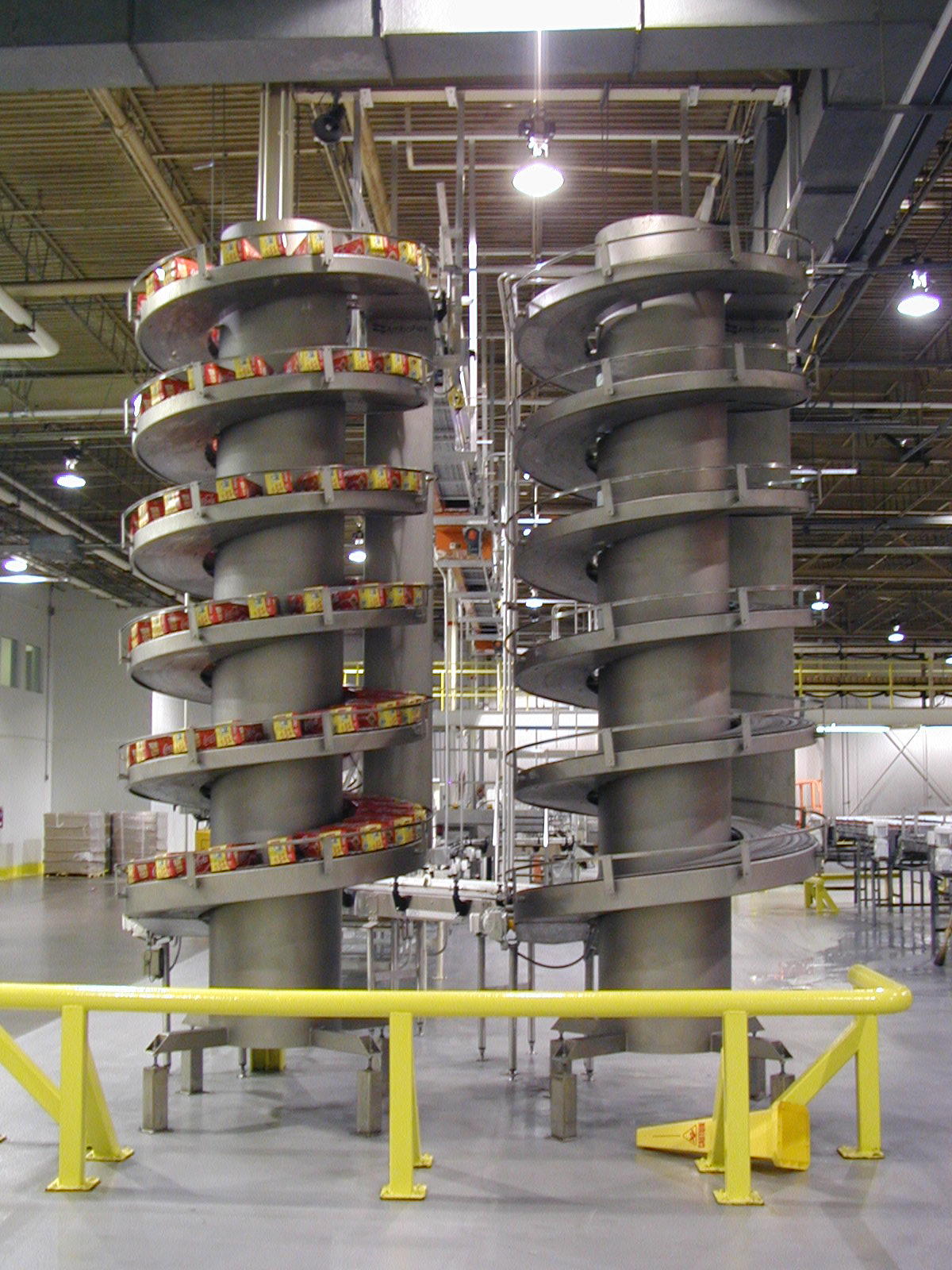 NEW SYSTEM ENGINEERING AND DESIGN
MHS's comprehensive data analysis and production/distribution expertise delivers a flexible, scalable, and accurate design solution. Our experienced Engineers keep your current equipment in mind when designing your new system, ensuring a seamless integration. We understand the best design is much more than just installing new equipment. We take into consideration your overall goals and compare scenarios to make sure your design includes the best components. During the design process we:
Take into consideration your maintenance department's skill level
Define requirements, most efficient order fulfillment methodology, associated material handling equipment, and project budget
Evaluate facility capacity & constraints for throughput requirements for meeting current and future business needs
Incorporate flexible and scalable designs for expansion, changing order profiles and reconfiguration for future business needs
Provide a detailed plan for the tactical implementation of any system modification
Help justify allocation of capital investment with cost/benefit analysis and ROI estimation
PROJECT MANAGEMENT
With a dedicated Project Manager overseeing all aspects of your project, you can be assured of attention to detail. As the single point of contact, the responsibilities include prompt processing of your order for delivery, key focal point for all communications to ensure successful communication, detailed installation schedules and drawings, coordination with install, and all accounting requirements. This investment allows multiple associates to ensure the principals of the "Value Added Solution" that the Material Handling Solutions team is dedicated to. Our attention to detail at the front of the project maximizes on time start up success – and minimizes change orders.
MHS excels at solving challenging conveyor solutions without challenging our budget.
Conveyor Equipment Installation
Material Handling Solution's installation team is backed by over fifty years of experience including factory training on the installation of your equipment. We provide quality management and schedule management on all sized projects. Larger projects include onsite project management to address problems that often arise during implementation.
One of our differentiators is that our licensed electricians are specialists in wiring material handling systems. They are well versed in the interpretation of ladder diagrams and schematics. Our mechanical installers have experience in the equipment being installed so the installation goes smoother and quicker than a team that installs periodically.
What Our Customers are Saying
The Matereial Handling Solutions Team has the knowlege and engineering experience to assist with ever changeing material handling flow and product packaging specifications in order to meet production demands. I have worked with the MHS team for over 11 years on many minor and major projects. They deliver solid results. I highly recommend the MHS team.
MHS has and will continue to be a valued partner in providing material handling solutions. Our rapidly changing e-commerce channel requires us to make quick changes in order to meet customer demands. MHS offers a strategic approach to scheduling to minimize impact to our production. MHS excels at solving challenging conveyor solutions without challenging our budget.
We have used MHS for several projects, both large and small. The customer service and sales staff go above and beyond to make certain we are covered in all steps of the project. I appreciate their attention to details and willingness to put us first. 
Ready to chat about solutions for your business?
Fill out the form to get in touch with the Material Handling Solutions team.