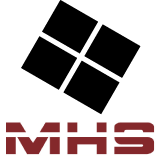 Handling your Conveyor Integration with Precision
State-Of-The-Art Equipment, State-Of-The-Art Solutions
Existing System Troubleshooting/Assessment
Material Handling Solutions comprehensive analysis provides for detailed evaluations for product changes, improved productivity and plant expansions.

Material Handling Equipment and Integration
Material Handling Solutions designs simple solutions to ensure maintenance can be performed with a minimum of new training.

Customer Care and Replacement Parts
Need a replacement part or minor fix? Material Handling Solutions has you covered. Contact us at Bob@handlingsolutionsinc.net or David@handlingsolutionsinc.net
What Our Customers are Saying
MHS has and will continue to be a valued partner in providing material handling solutions. Our rapidly changing e-commerce channel requires us to make quick changes in order to meet customer demands. MHS offers a strategic approach to scheduling to minimize impact to our production. MHS excels at solving challenging conveyor solutions without challenging our budget.
Having a successful manufacturing operation, warehouse, or distribution system is the

key to your success
With over 50 years of combined experience in the material handling industry, Material Handling Solutions has learned that every project is a partnership between the client and MHS. As automation engineers and system suppliers, we strive to ensure every detail is reviewed so the completed system meets or exceeds our client's goals.
Material Handling Automation Equipment
Case Conveyors, Process Conveyors, Pallet Load Conveyors
Trouble Shooting Existing Manufacturing and Distribution Systems
"The MHS Team has the knowledge and engineering experience to assist with every changing material handling flow and product packing specifications in order to meet production demands. I have worked with the MHS tem for over 11 years on many minor and major projects. They deliver solid results. I highly recommend the MHS Team."
Benjy Holt   Folded Carton Manufacturing Plant
Ready to chat about solutions for your business?
Fill out the form to get in touch with the Material Handling Solutions team.